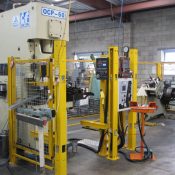 To maintain our position and reputation as a dependable supplier, we know we must progressively upgrade and renew our equipment.
This new press line will help do exactly that.
It's easy to use features and higher speed will help us stay efficient and be able to deliver the best value possible to our customers.